About College

Moto : Hans Kshir Nyayena Gruhana Yadyaduttamam.
Year of Establishment : 1924
Permanently Affiliated : Savitribai Phule Pune University (ID NO. : PU/NS/AS/001(1924)
ISO : 9001-2015 Certified
FOUNDER PRINCIPAL : PRIN. T. A. KULKARNI
BACKGROUND OF THE COLLEGE
After founding the Gokhale Education Society in 1918, Prin. T. A. Kulkarni turned his attention towards Nashik. He thought of instituting a centre for higher education at Nashik and thus HPT College was established in 1924 as an intermediate College affiliated to Bombay University, named after its donor ShrimanHansrajPragjiThakersey, a great philanthropist and industrialist.
The college started with 90 students and it was only after his 24 years of its completion the Science stream was added in 1948, with an enrolment of around 500 students.
Though HPT College started primarily as an Arts College, a large number of courses in both Arts and Science were added to cater to the educational needs of the students. Over a period of time the institution blossomed into a leading College with 21 UG and 17 PG departments and a significant center for research activities in both Humanities and Science subjects. The vocationalization of various courses and introduction of subjects like Electronics, Computer Science, Computer Applications, Analytical Chemistry, Environmental Studies, Mass Media, Public Opinion and Journalism, Communication Skills, Library and Information Science, Certificate Courses in Modern European Languages, Biotechnology, Wine Technology, Applied Biotechnology enhanced the social relevance of this institution. This wide choice to the students for selection of subjects is the distinctive characteristic of our College.
History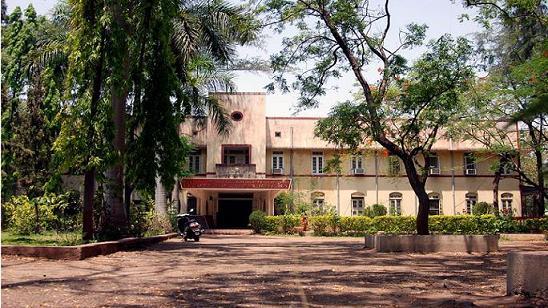 H.P.T Arts College was established in 1924 under the aegis of Gokhale Education Society founded in 1918 late Principal T.A. Kulkarni. He was inspired by great statesman, educationist, social reformer, visionary and patriot Namdar Gopal Krishna Gokhale G.E. Society has successfully established itself as a lead & quality Educational Institution. It is probabaly the only Society managed solely by teachers. It fulfills its academic mission and goals through 95 institutions spread in Nashik, Ojhar, Nashik Road, Sinnar, Sangamner, Jawahar, Bordi, Kosbad, Talasari, Borivali, Parel, Girgaon &Shrivardhan.
Thus HPT Arts & RYK Science College prepared itself to meet the demands of changing world. "Think globally and act locally" has been another of our principles. This has helped us cater to the needs of the student world through 20 Undergraduate and 14 Post graduate department and Research Centers.