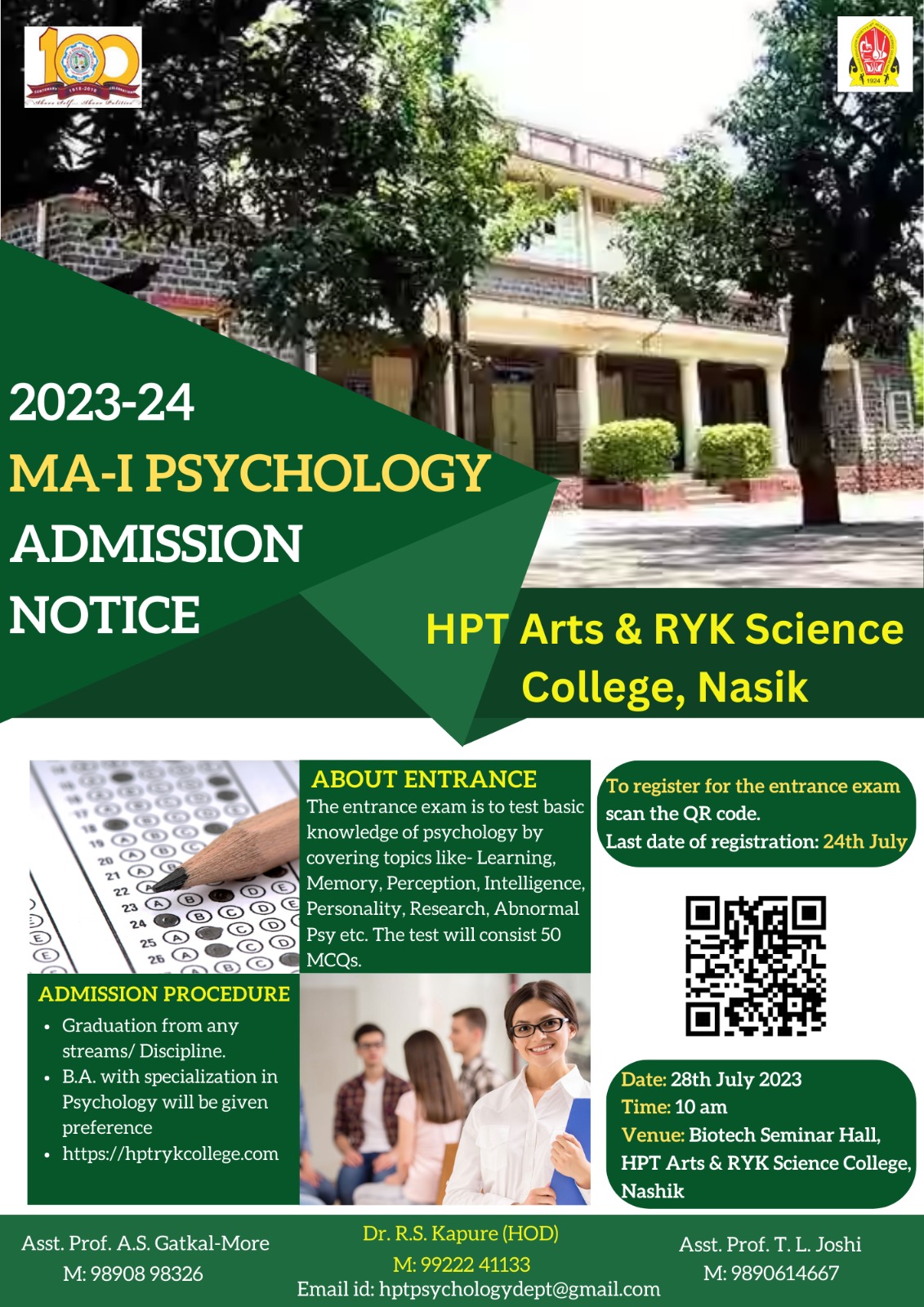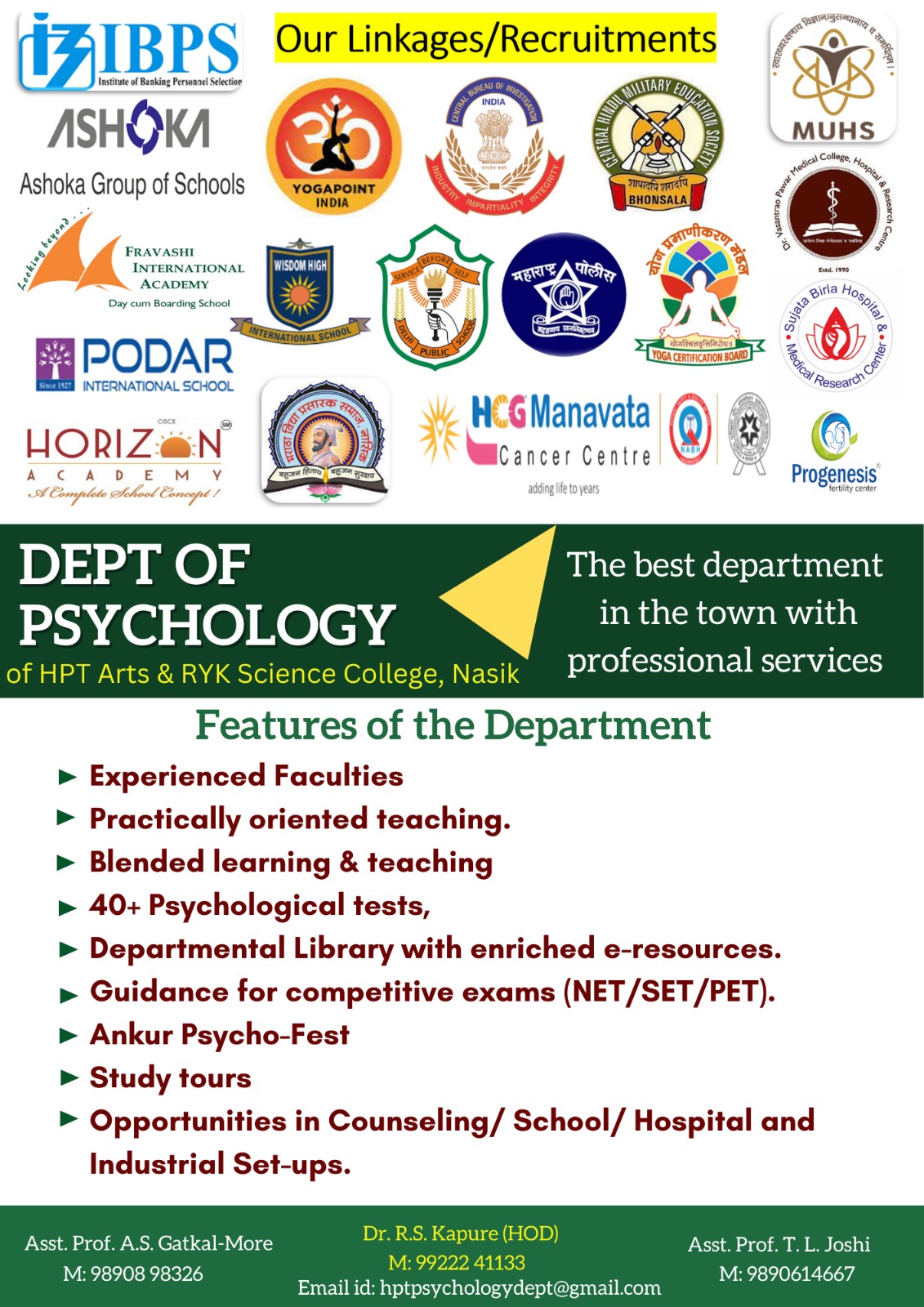 Help Line for Students of Junior College: 9890923235
H.P.T Arts College was established in 1924 under the aegis of Gokhale Education Society founded in 1918 late Principal T.A. Kulkarni. He was inspired by great statesman, educationist, social reformer, visionary and patriot Namdar Gopal Krishna Gokhale G.E. Society has successfully established itself as a lead & quality Educational Institution. It is probabaly the only Society managed solely by teachers. It fulfills its academic mission and goals through 95 institutions spread in Nashik, Ojhar, Nashik Road, Sinnar, Sangamner, Jawahar, Bordi, Kosbad, Talasari, Borivali, Parel, Girgaon & Shrivardhan.
Thus HPT Arts & RYK Science College prepared itself to meet the demands of changing world. "Think globally and act locally" has been another of our principles. This has helped us cater to the needs of the student world through 20 Undergraduate and 14 Post graduate department and Research Centers.